3% High Yield Checking
100% Totally Free Checking
Find your financial security faster with our 3% High Yield Checking! Totally Free Checking! No Monthly Fees! This is a paragraph that my boy Jordan would love to write because I am an awful writer and everything would sound dumb.
3% high yield checking is the bomb and I would highly recommend it if you want to make bank! Apply online, give us a call, or stop by one of our locations and start saving today!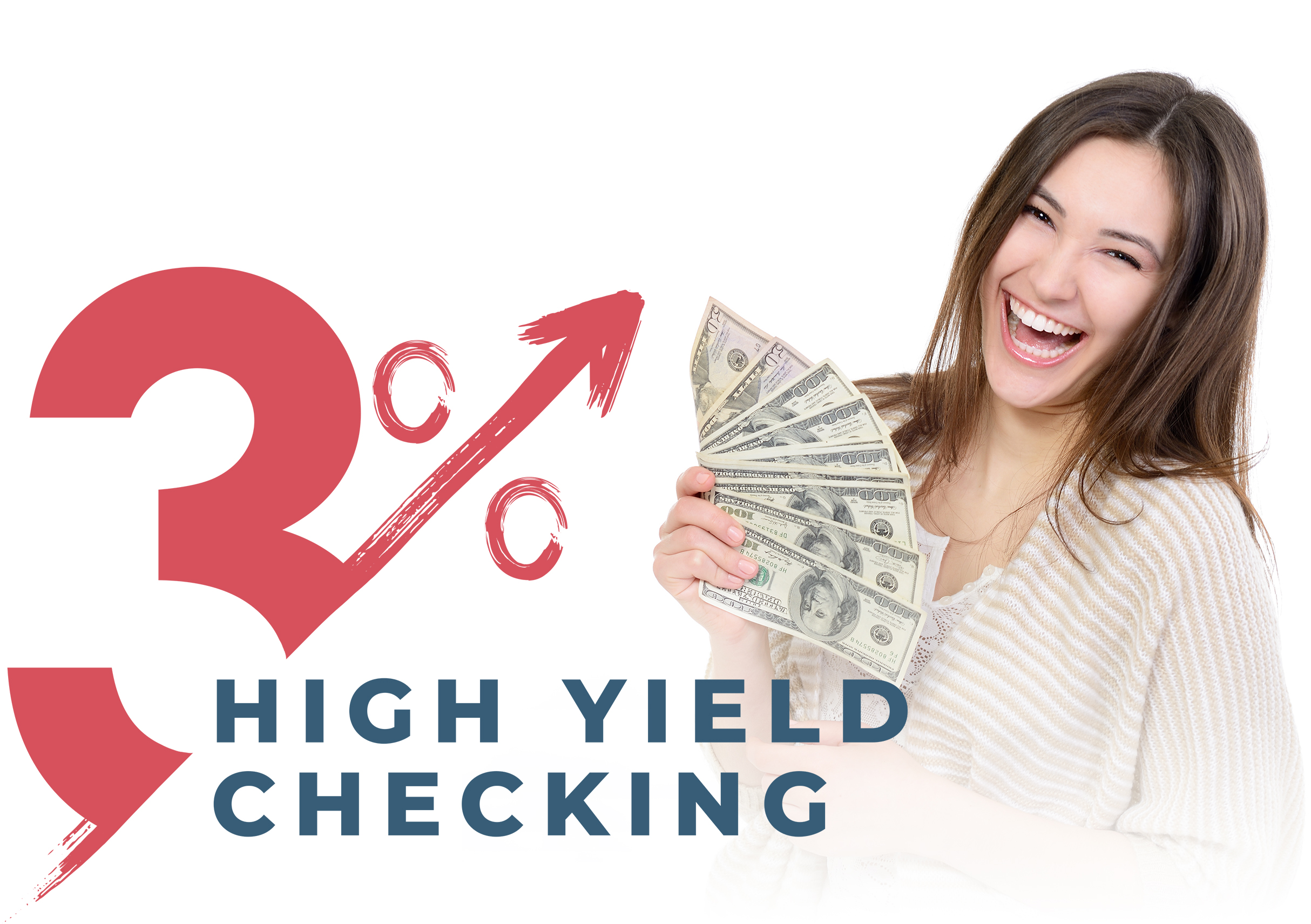 3.00% APY*
on balances of up to $20,000
100%
totally free checking
Stress Free
no monthly fees
To earn the most on a 3.00% Max Checking account, follow these requirements.
Cole always has a smile on his face and is always trying to make sure I was a member have the most satisfying transactions.
Great service by all the staff. Always called by name and they always go above and beyond to help with all my banking and loan needs. Amanda is wonderful!
I love this Credit Union, the staff is very friendly. They go out of their way toward sure your banking transactions are safe, and that you understand if there is a chance that someone or something is too'! I appreciate them very much.
Compass Community Driven.

3% High Yield Checking