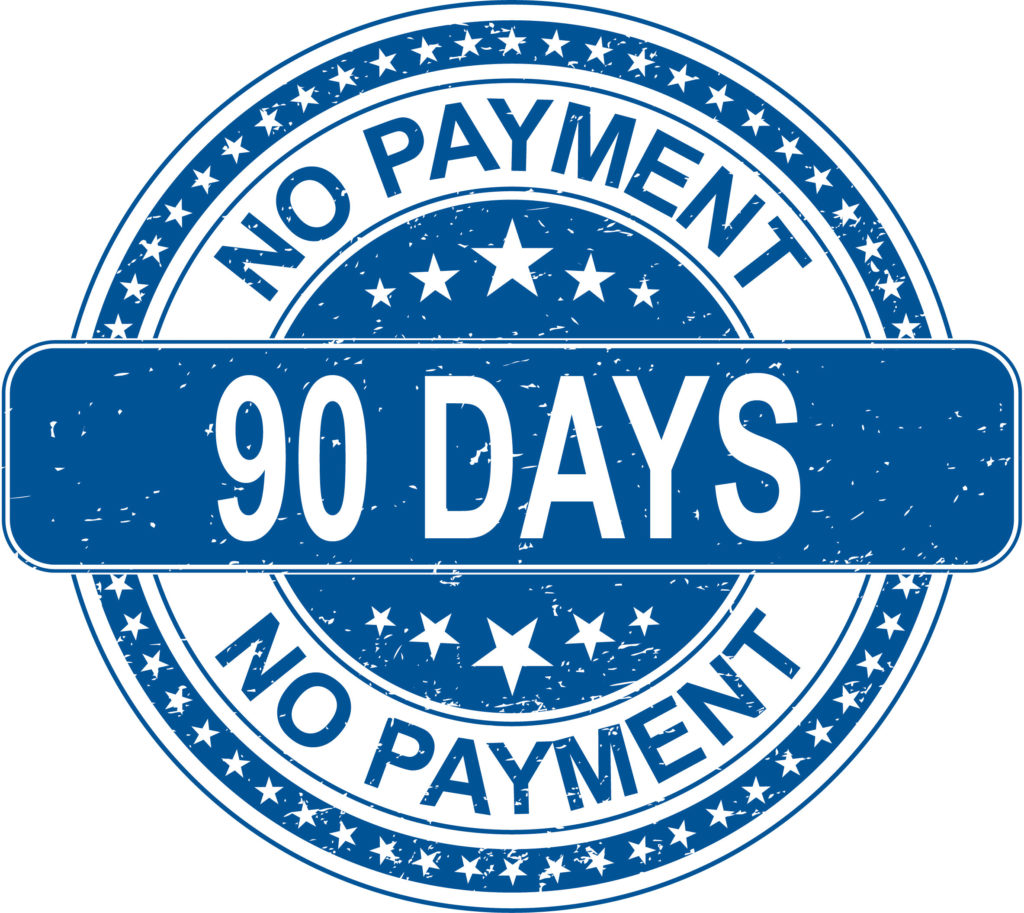 What type of loan qualifies for NO Payment For 90 Days?
Any new credit union closed-end loan, non-real estate secured loans. So for example any loan that is for a set amount of time, like 36 months whether vehicle or signature loan.
When do I need to get the loan to get No Payment For 90 Days?
Loans must be disbursed on or after September 1, 2019 and no later then October 15, 2019.
What about the interest on my loan during that 90 Days of No Payment?
The interest charges will accrue from the date of disbursement.

Can anyone get a loan with 90 Days No Payment?
You must meet the credit union criteria for loan approvals and payment deferment.  Such as being a Member in Good Standing for one example. The credit union has policies established by the Board of Directors for determining a member's credit worthiness for approval. All loans are reviewed locally by the credit union.
What is the fine print for 90 Days No Payment?
All Credit Union loan promotions, rates, terms and conditions are subject to change at any time without notice. Mortgage, home equity, credit card, current credit union loans and open-end loans are not eligible for this promotion. Promotion cannot be used to re-finance current credit union loan.