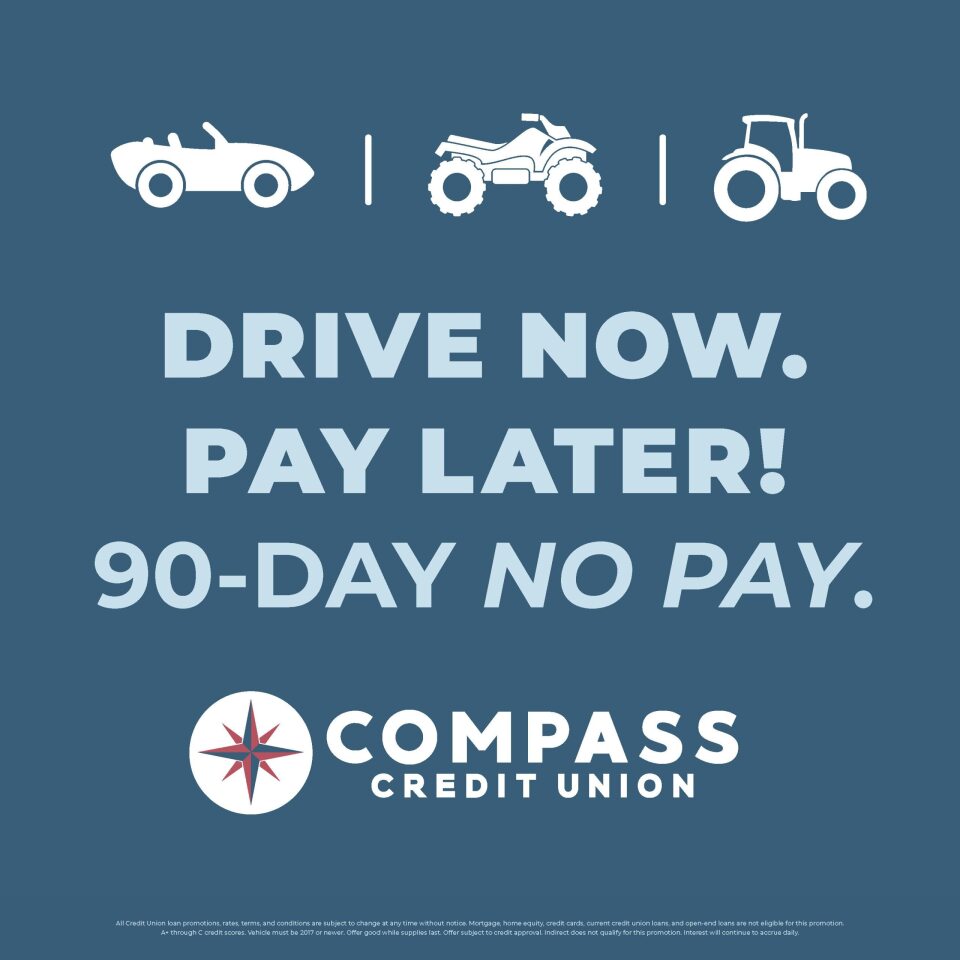 Drive Now. Pay Later!
90-Day No Pay Loan Special
Available for:
Auto
Recreation
Farm and Lawn Equipment Loans
Valid 11/6/2023 to 1/26/2024
All Credit Union loan promotions, rates, terms, and conditions are subject to change at any time without notice. Mortgage, home equity, credit cards, current credit union loans, and open-end loans are not eligible for this promotion. A+ through C credit scores. Vehicle must be 2017 or newer. Offer good while supplies last. Offer subject to credit approval. Indirect does not qualify for this promotion. Interest will continue to accrue daily.