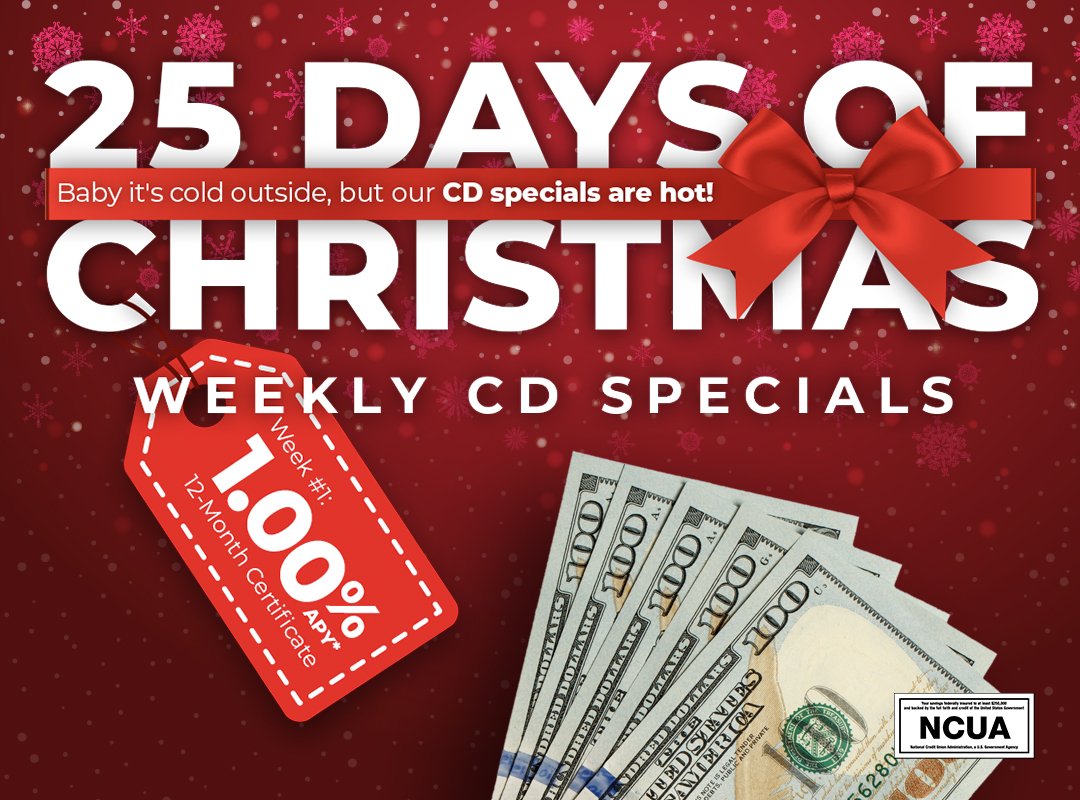 Week 1:
1.00% APY - 12 Month Certificate
It's that time of year! Time to remember how awesome your credit union is! This year, to ring in the holidays, we are offering some off the chart CD rates for our membership to take advantage of. It's our way of giving back!
This week, we are offering a 1.00% APY 12 month certificate. If you're interested, act now. This special expires when our offices close this Saturday. We will release a new CD special next Monday, but the rate hasn't been announced! It could be higher or lower, and the term could be modified too. It's a fun filled holiday surprise!!
*New money only. Not offered online. Minimum $10,000 | Max $100,000. All rates subject to change prior to weekly launch date. No rates are revealed to staff prior to weekly launch.