Compass Credit Union Announces Annual Scholarships
**FOR IMMEDIATE RELEASE**
1/18/2019
Sparta, Michigan – Compass Credit Union is proud to be holding its Third Annual Scholarship Program that will provide funds to graduating high school seniors. Applications are currently available at Compass Credit Union at 485 S State Street, Sparta, MI 49345 and 115 S Stone Road, Fremont, MI 49412 or on the credit union's website at CompassCU.com. Student applicants will be chosen based on academic standing, community service, and a letter of recommendation. In addition to these criteria, students are also asked to submit an essay.
Under the program, two $1,000 scholarships will be awarded to graduating seniors. The first $1000 will be granted to an eligible senior pursuing a two or four year degree, and the second will be given to an eligible student pursuing an apprenticeship or certification in a selected field.
"The scholarship program is a great opportunity for the credit union to highlight the successes of individual student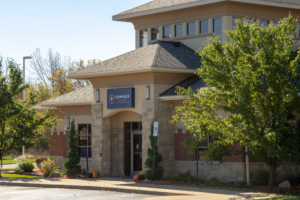 s and their educators in our community," said Compass CU CFO Jordan Kowalkowski. "This year, the new scholarship available for trade schools and apprenticeships is our recognition of the changing dynamics in higher education and the importance of the trades in our communities."
Applicants must be a member in good standing to win. If an interested student is not a member, then they may join the credit union by February 28th to meet the requirement. Applications must be post marked or submitted prior to March 15th, 2019. A full list of rules is available on our website at CompassCU.com/scholarship-program/.
###