SAVE SOME CASH
Current Promotions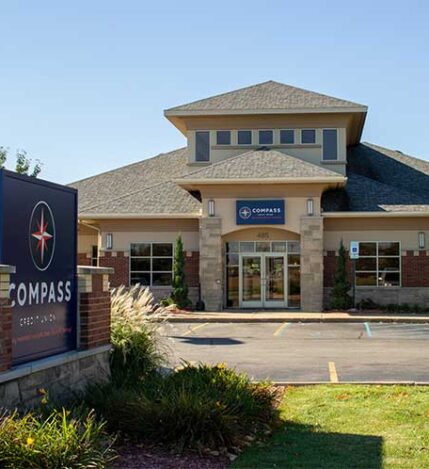 COMPASS CREDIT UNION
Your Hometown Credit Union
Compass was founded in 1956 by employees of Muskegon Piston Ring. Since then, the credit union has welcomed in a diverse membership base and offers financial services to 13 counties in West Michigan.
At Compass, we are community servants; we are educators; we are foundry workers; we are volunteers working for the betterment of everyone; we are members, and we are committed to navigating our mutual financial journey together.
We want you to achieve all your financial goals big or small.
CALCULATE YOUR LOAN
How Much Do You Need?
* Rates are subject to change
* Total given is an estimate based on the lowest loan rate and may change based on specific criteria for this loan.
APPLE & ANDROID
Download Our Mobile App
Money Mover
Move money from one account to another or transfer money to friends and family all within Compass Credit Unions mobile app.
Safe and Secure
The Compass Mobile App has an extra layer of security built-in, add a fingerprint, face recognition, or even security questions to keep your account safe and secure.
Card Lock Functionality
Keep your debit and credit cards safe with card lock. If you lose or misplace your card, lock it so it can't be used. When you find it unlock it, it's that simple.
TESTIMONIALS
What Our Members Are Saying
Cole always has a smile on his face and is always trying to make sure I was a member have the most satisfying transactions.
Great service by all the staff. Always called by name and they always go above and beyond to help with all my banking and loan needs. Amanda is wonderful!
Compass Credit Union