How Much Money Can You Grow?
5% High Yield Checking
Daily Balance of $5,000 grows +$20/mo
Daily Balance of $10,000 grows +$40/mo
Daily Balance of $20,000 grows +80$/mo
Based on 31-day months. Fees or other conditions could reduce earnings on the account.
Find your financial security faster with our 5% High Yield Checking! Totally Free Checking! No Monthly Fees!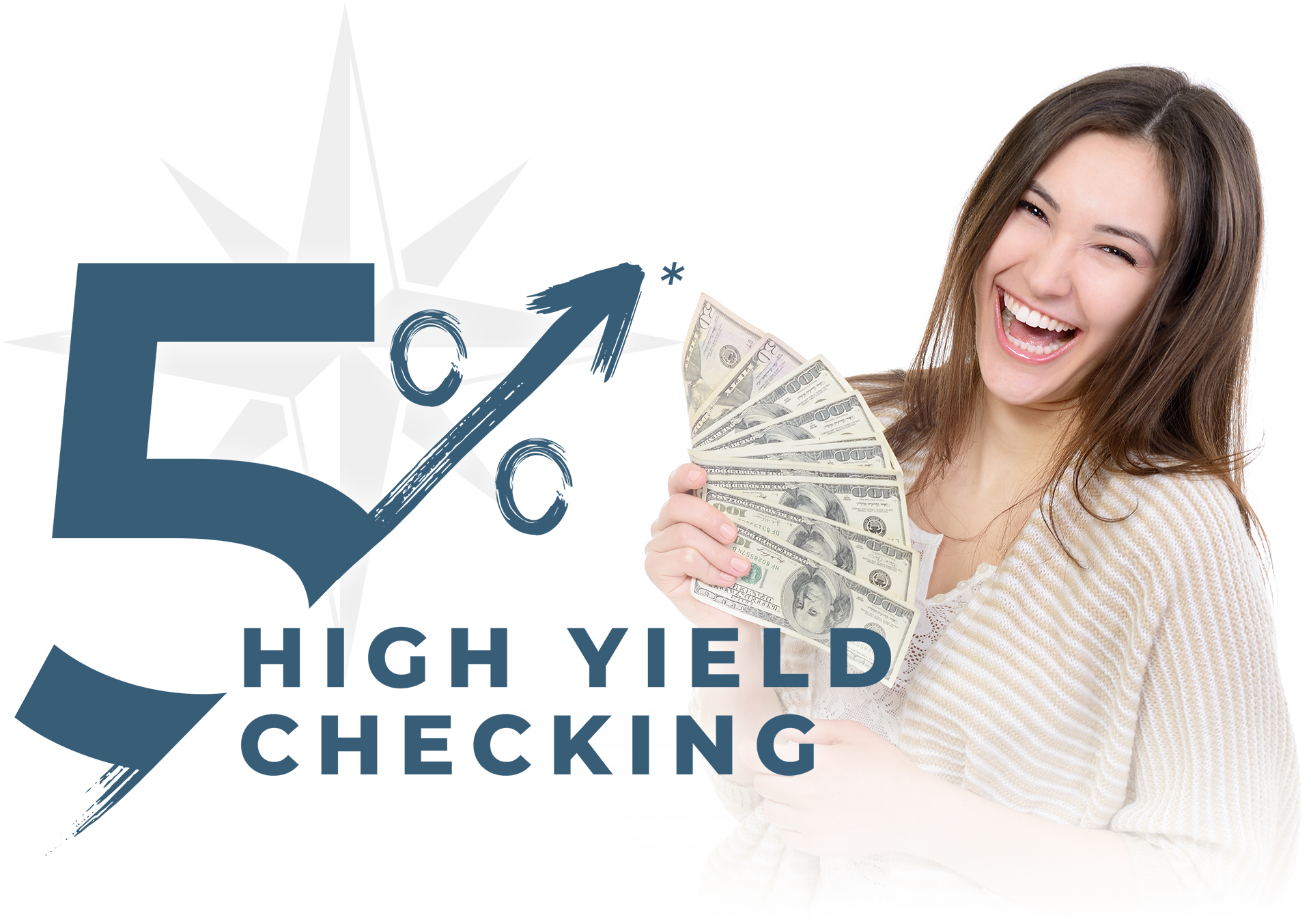 5.00%*
on balances of up to $20,000
100%
totally free checking
Stress Free
no monthly fees
Requirements
To earn the most on a 5%* High Yield Checking account, follow these requirements.
What Members are Saying
Helping Members Navigate Their Financial Journey
Cole always has a smile on his face and is always trying to make sure I was a member have the most satisfying transactions.
Great service by all the staff. Always called by name and they always go above and beyond to help with all my banking and loan needs. Amanda is wonderful!
I love this Credit Union, the staff is very friendly. They go out of their way toward sure your banking transactions are safe, and that you understand if there is a chance that someone or something is too'! I appreciate them very much.

*Annual Percentage Yield 5.12%. Rates may change after the account is opened. Minimum to open is $25.00. If qualifications are met each monthly qualification cycle: (1) 15 Qualifying debit transactions must post to and settle accounts during the monthly qualification cycle. Transactions may take one or more banking days from the date the transaction was made to post to and settle an account. ATM-processed transactions do not count towards qualifying debit card transactions; (2) Qualifying direct deposit transactions must post to and settle account during monthly qualification cycle; (3) Online banking login one time during qualification cycle; (4) Balances between $25 and $20,000 earn 5.12% APY. If qualifications are not met, all balances earn 0.0% APY. "Monthly Qualification Cycle" means a period beginning the first day of the current statement cycle through the last day of the current statement cycle. Limit one account per SSN.